About Sarah
An alumnus of Vassar College and UC Hastings School of Law, Sarah currently lives in her hometown of San Francisco, California. When not at the office she enjoys spending time with her family, art collecting and travel.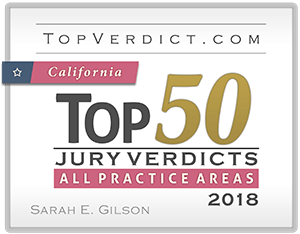 Education
Vassar College, graduated Phi Beta Kappa 2005, Honors in French
UC Hastings, 2008, member Ruby Vale Competitive Moot Court Team
Experience
Sarah has exclusively handled malignant mesothelioma cases since graduating UC Hastings School of Law in 2008 and was thrilled to join Maune Raichle Hartley French & Mudd in July 2015.
She is passionate about her work and feels honored to fight on behalf of the victims of this disease. Her work has taken her around the country and she regularly appears in Court throughout the State of California. She manages every aspect of her cases, and, with a top notch team, personally guides each client from intake through trial.
In 2018, she obtained a $14.6 million verdict for her client, an unmarried female 71 year old mesothelioma victim, from the vehicle brake manufacturers who exposed her to asbestos in the 1970s and 1980s. Barr v. Parker Hannifin Corp., et al. was recognized as one of the Top 25 verdicts in the State of California that year.
In 2020 she tried the first remote civil jury trial in California during the pandemic. Wilgenbusch v. Metalclad Insulation LLC involved the groundbreaking use of remote technology for witness testimony, evidence and jury deliberations. She and William Ruiz obtained a $2.545 million verdict, again recognized as within the Top 25 for all verdicts in the State that year.
Contact Us
If you have been diagnosed with mesothelioma and would like to learn more about your legal rights to mesothelioma compensation, please complete the form below for a free consultation.